District1199NM Member Honored with Never Quit Service Award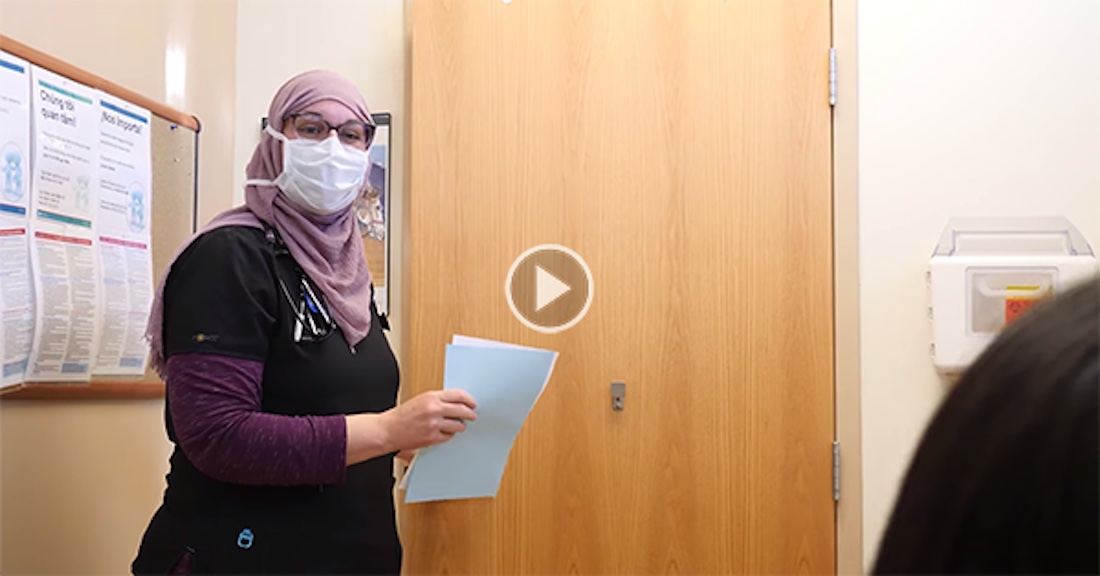 By AFSCME Staff ·
When Maryam Chudnoff was 18, her baby daughter had a seizure.
"She wasn't breathing, and I lived in a rural community in northern New Mexico where even if you call an ambulance it was going to be, you know, at least 45 minutes for them to get out to you," she recalls.
Chudnoff performed mouth-to-mouth resuscitation and saved her daughter's life. But she knew there would be other emergencies.
That's when she knew what she had to do. She took a first aid class, and that was the beginning of her career in health care.
"I don't think I ever really had a choice for anything else other than health care," she says.
After serving in a nursing home and getting her EMT license, as well as working in a pediatric emergency room and in labor and delivery, among other jobs, today Chudnoff is a registered nurse at the University of New Mexico Southeast Heights Family Practice Clinic in Albuquerque.
"As a registered nurse in the family practice clinic, we take care of everybody in the community," she says.
But Chudnoff has found other ways of making her community better. With the help of the Islamic Center of New Mexico, she and several other women established a food distribution center for people in need.
"As Muslims, we have a great tradition of charity, of giving back to our community," she says. "We collect donations, and everything that we collect goes right back into the community. … We have several patients from the clinic that now come to the food distribution."
Her supervisor at the clinic, Pilar Montero, says Chudnoff's commitment to the community has inspired many others.
"She's just such a leader and a great guide to doing the right thing," Montero says.
A member of the National Union of Hospital and Health Care Employees (NUHHCE), District 1199NM, AFSCME, Chudnoff is a winner of our union's Never Quit Service Award, which seeks to recognize public service workers who go above and beyond the call of duty to make their communities better.
"It's been pretty amazing to hear people's stories," Chudnoff reflects. "One patient told me, 'Oh, I came to the food distribution. I got so much food there I went and I gave it to two of my neighbors and had somebody else over for dinner.' And it was just that ripple effect, right? From this one person coming in and getting food, she shared it with several other people, and not just the food but the energy, the thought, the love. It also spread in the community."
What motivates her to serve, Chudnoff says, is a sense of responsibility, but also "overwhelming love and passion for my community. … I can't imagine not doing things that benefit others." Watch Facebook video here.