May 20, 2022 UHMH News Flash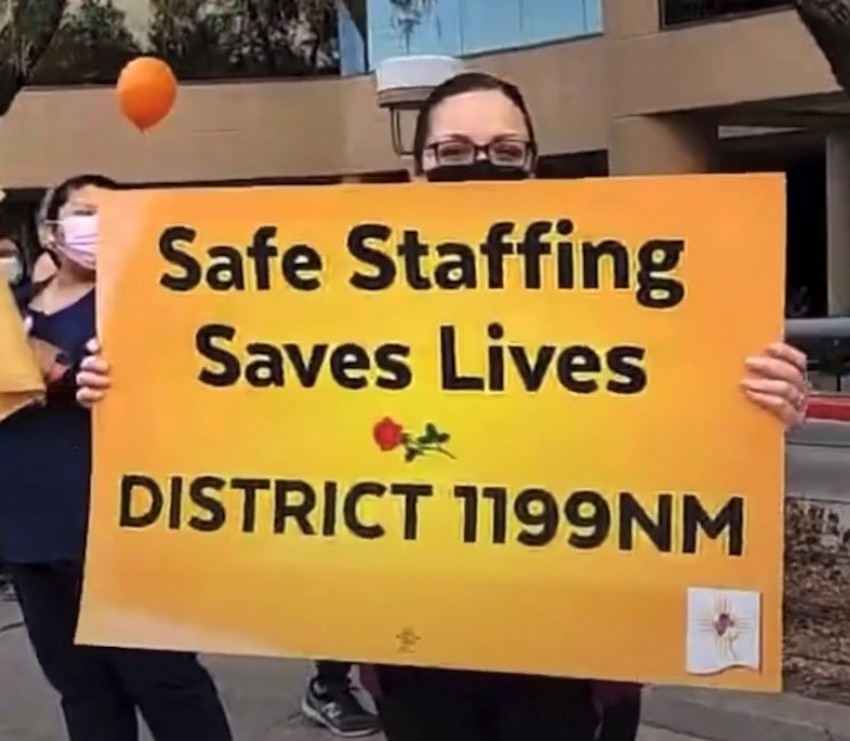 NEGOTIATIONS UPDATE
CEO Kate Becker thinks our staffing proposal is ridiculous. She sent her management team to deliver her misguided message during contract negotiations. KATE BECKER IS WRONG!
On May 12th we rallied to tell Kate Becker that Safe Staffing Saves Lives!!! We are tired of cake, pizza parties, and plastic water bottles. PAY ATTENTION KATE BECKER!!!!
Our Union negotiating team will continue to fight for safe staffing and fair wages.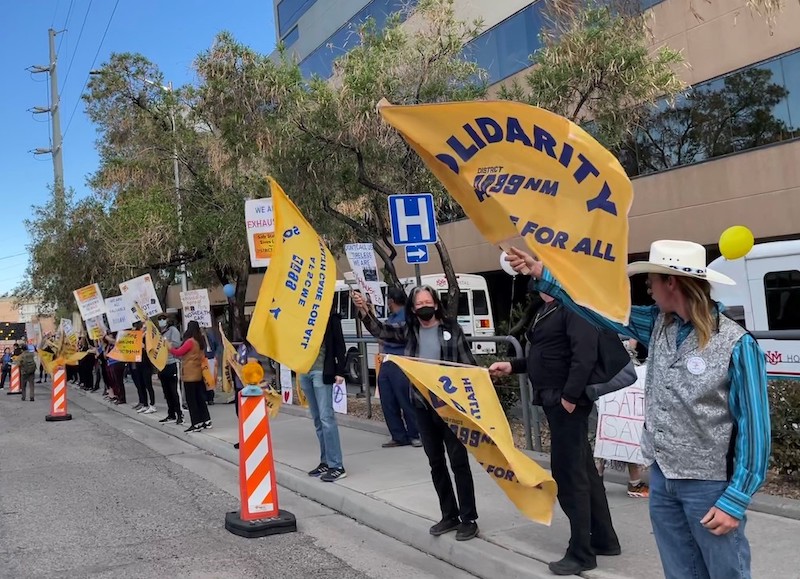 We will resume Negotiations on 6/6/22.
This is what we want:
♦ SAFE STAFFING: We believe we must have enough tools, resources, and workers to do our jobs! We are spread TOO THIN! This puts US and our PATIENTS at risk.
At the last Board of Trustee meeting, the hospital presented the budget and claimed that we are losing too much money because length of stay is increasing. It is a long-standing proven fact that inadequate staffing leads to an increased length of stay.
♦ WAGES: Kate Becker thinks a 1.4% wage increase on your anniversary date is enough to retain workers at UNMH.
We can't retain workers with a sorry 1.4% wage increase.
Since the beginning of 2021 over 1200 workers have left UH! Twenty-two workers simply ABANDONED their jobs because conditions were so deplorable.
As of 5/11/22, there are 493 Travelers at UH and HUNDREDS of unfilled positions.
SAFE HARBOR:
RN's Fill out your Safe Harbor forms DAILY if based upon your independent judgment and assessment your assignment is unsafe.
The hospital may NOT refuse to accept Safe Harbor Forms. Safe Harbor is not just for when you are getting your assignment- it is for anytime your assignment becomes unsafe. If your patient assignment changes and becomes unsafe- file Safe Harbor & contact your Delegate to file a grievance!
Safe working conditions: Every worker in our bargaining unit has the right to raise concerns about safe working conditions. Our Union contract prohibits management from retaliating against you for doing so. Call the Union office if you have any questions, at 505.884.7713
Just because you are receiving this News Flash does not mean you are a Union member. Sign your Union card today!!!!