New minimum wage at University of New Mexico Hospital is ratified by Support Staff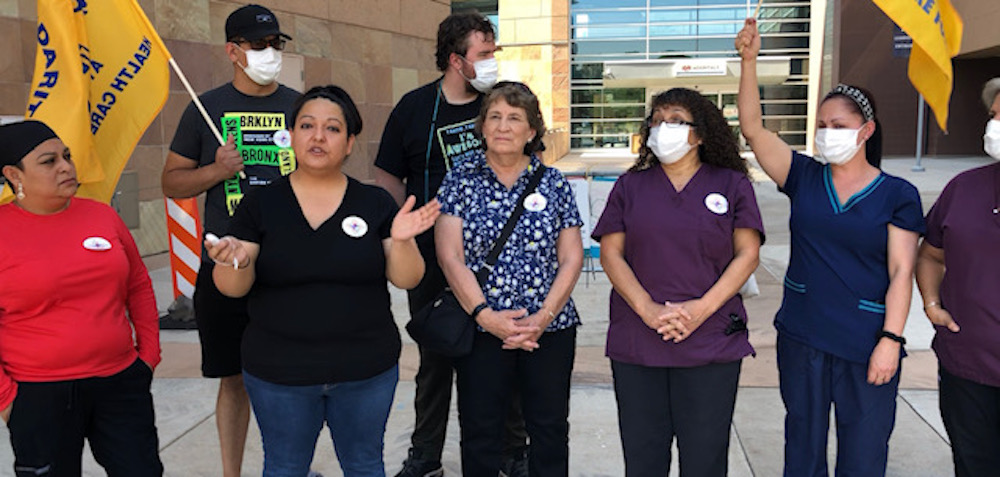 District 1199 New Mexico has successfully negotiated, a new minimum wage of $15.21 an hour at University of New Mexico hospital. This new wage impacts over 700 workers at the only Trauma Level 1 Hospital in New Mexico. Many of the workers currently make $12.21 an hour. For some workers this means no longer having to work a second job or having to work overtime to make ends meet.
"I am very proud of this very important achievement we have made in reaching our objective of 15.21 an hour through so much effort and sacrifice on the part of our membership." -Glendis Colunga, Hospital Housekeeper
"This wage negotiation was fruitful especially for the years we have been fighting to achieve wage increases for years of service to the University of New Mexico Hospitals and we have achieved a new significant minimum wage increase and have achieved justice for all our workers." -Alicia Hernandez, Hospital Housekeeper
Raising the minimum wage to $15 an hour is a national discussion and very much needed to raise workers and families out of poverty. District 1199NM hopes our victory at UNMH inspires other workers across Albuquerque and New Mexico to stand up and demand the economic justice they deserve.