Greetings from the desk of the President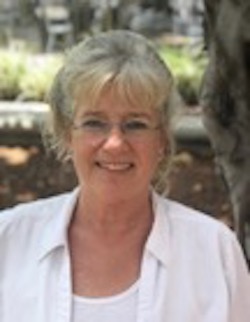 District 1199 NM Union of Hospital and Healthcare Employees,
As you're newly appointed Interim President, I wanted to introduce myself.
First off, I wish to extend thanks to Lori MacIver who served as president of District 1199 NM since September 2014 until last month.
The Union made some significant efforts the last few years, such as establishing a minimum wage of $10/hour for employees working at the state's flagship hospital and working with hospital management in addressing issues of safety for health care employees. And yet, we have a lot of work ahead of us. Healthcare employees - nursing assistants, housekeepers, technicians, social workers, maintenance workers and facility operators, and nurses - are being attacked across the United States. Management in many venues fail to fill vacant support care positions in a timely manner, ignore serious staffing inadequacies which overload front line caregivers, and neglect creating effective retention policies to keep experienced staff on board. Management undervalues the work of healthcare employees when it comes to fair compensation.
Over the next few months I will be asking to meet with as many of you as can make yourselves available to discuss my ideas and yours – and from that develop a plan of action.
If you cannot meet in person, I am a phone call (or an email) away to answer questions or hear your suggestions as to how your Union can better serve you.
My background and experience: This is my 40th year as a full-time practicing, Registered Nurse, I believe I know what you all are going through every day in almost every department of a hospital. I started at St Francis School of Nursing (Diploma program) in Jersey City, NJ.
I graduated from California State University in Long Beach with my BSN; and The University of the Incarnate Word in San Antonio, Texas with my MSN.
I've been around.
Air Force Nurse for 20 years, retiring as a Major
Taught nursing for 22 years in northern New Mexico
District 1199 NM member in good standing since 1993
Held various positions in our Union, including executive vice-president
Have assisted healthcare employees in grievances with management
Negotiating team member for collective bargaining and walked picket lines to fight for our rights and for fairer contracts
Represented the members of our Union before the state legislature and before the executive office of the Department of Health relating to patient safe staffing.
I'm ready to work as your president, but I cannot do this alone. Will you help me?
Will you consider a visit with me at your hospital, or in the Albuquerque, Santa Fe office?
There is also the opportunity for us to get together at the Union Delegate Assembly - September 28 and 29 at the Santa Ana Star Casino.
Contact our Union offices in Albuquerque, 505-884-7713, or Santa Fe, 505-780-8272, and let us know you want to be there so we can reserve a room.
I will be making rounds at each of our hospitals:
-University of New Mexico Hospital
-Los Alamos Medical Center
-Holy Cross Hospital
-Alta Vista Regional Hospital
-CHRISTUS/St. Vincent Regional Medical Center
Visiting break rooms and cafeterias. Please share with me your ideas, your stories, and your complaints.
In the meantime, I want to address matters already brought to my attention and that of the Executive Board of our Union.
I read our out-going president's last message. I wish to address issues she identified. I am seeking nominations for the Economic Oversight Committee as she recommended.
And I want to expand participation by membership on advisory committees. Let's work together to prioritize issues that need addressing through committees, and with feedback from members of our bargaining units. As I become grounded in this new position I will be seeking other areas for our Union to become engaged.
Help me - point me in the direction you wish our Union to go.
Together we have a chance to create the future you wish to see.

Sharon Argenbright MSN, RN